Check your knowledge on spirits made from herbs or spices
Most of the beverages gathered in that section have a great number of ingredients. The title of this section should have been "the herbs, spices, seeds, nuts, tree bark, flower, fruits series…." but this is also slightly misleading. This category is not based on ingredients.
Those spirits have been gathered here as they all shared two characteristics:
– a neutral base
– ingredients flavoring that neutral base thanks to many extraction methods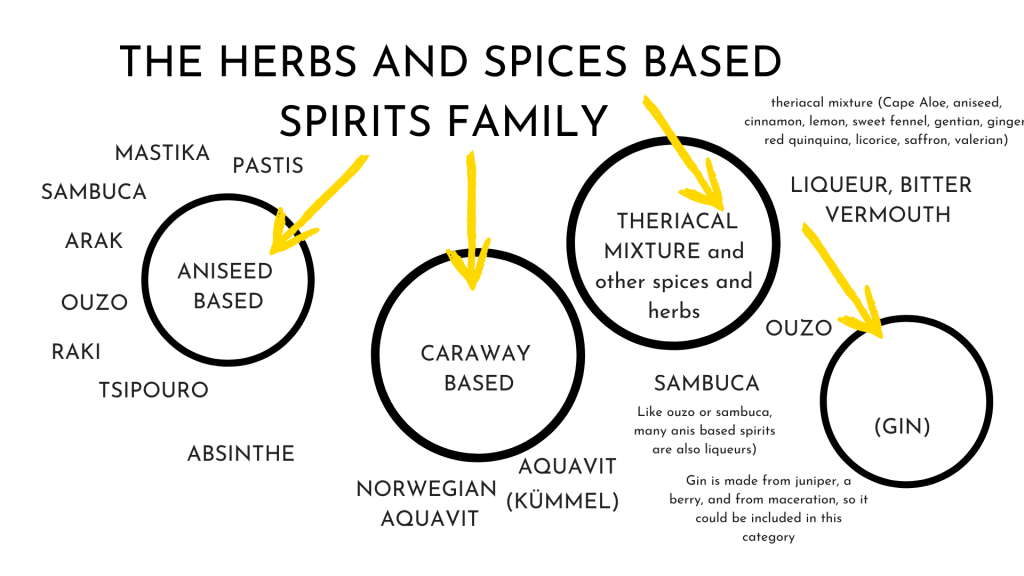 And now check what you know with that quizzzzz!