Don't you want to end 2019 with new books on the shelves? But which ones? There are so many books about cocktail getting released these days that someone could litteraly post one picture of a new bok a day. We love cocktails at Spiritsfully but our focus is more about being informed about fine liquors than drinking it in 1000 different ways. So here is a selection of 5 books, you will not regret to have on your list !

And a bonus book which is going to contradict what I just said as per cocktail. Because exception are good sometimes.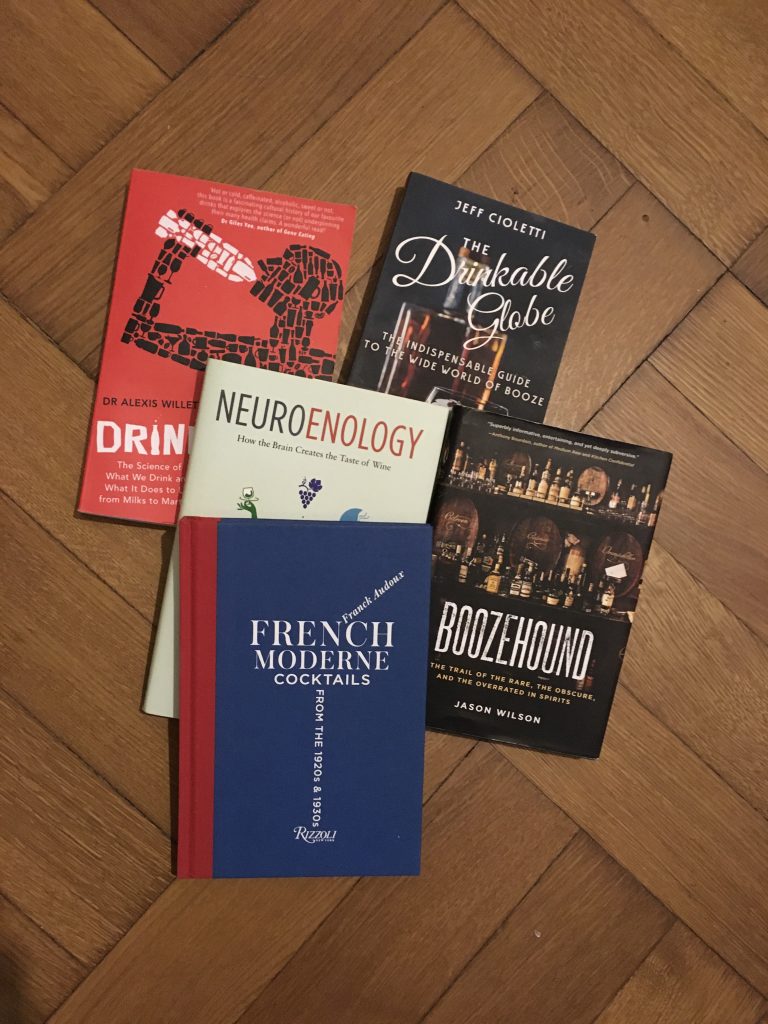 Drinkology: The Science of What We Drink and What It Does to Us, from Milks to Martinis
by Dr Alexis Willett
—> Why? 
not demanding but highly entertaining and you learn along the way!
—> Summary from the editor:
Do you really know what you are drinking? Are you sure? We all consume many drinks every day, often without thinking. Perhaps we're just thirsty, perhaps we need something to wake us up, perhaps we need something to relax us at the end of the day. But have you ever stopped to wonder what exactly is in that chai latte you're guzzling or just what those added electrolytes in your bottled water are supposed to do?
Whether it's a simple glass of water or early morning espresso, the finest champagne or energy drink the morning after, all drinks have an impact on our body in one way or another. Drinkology distils the scientific evidence to see if we can get to the bottom of questions, such as:
Is a regular glass of wine good for our health or not?
Should we worry about energy drinks?
Is fluoride in our tap water harmful?
How do non-dairy milks compare with each other?
What's the secret to the perfect cup of tea?
Are fermented drinks and probiotics the answer to all our worries?
Is there such a thing as a 'superdrink'?
Whether you want to discover the true benefits of wellness drinks, find out if sulphites in wine really cause headaches, or are just sick of the pseudoscience behind the marketing of what we consume, this book is for you. Drinkology is a scientific digest of many of the world's most popular beverages and may just change the way you drink.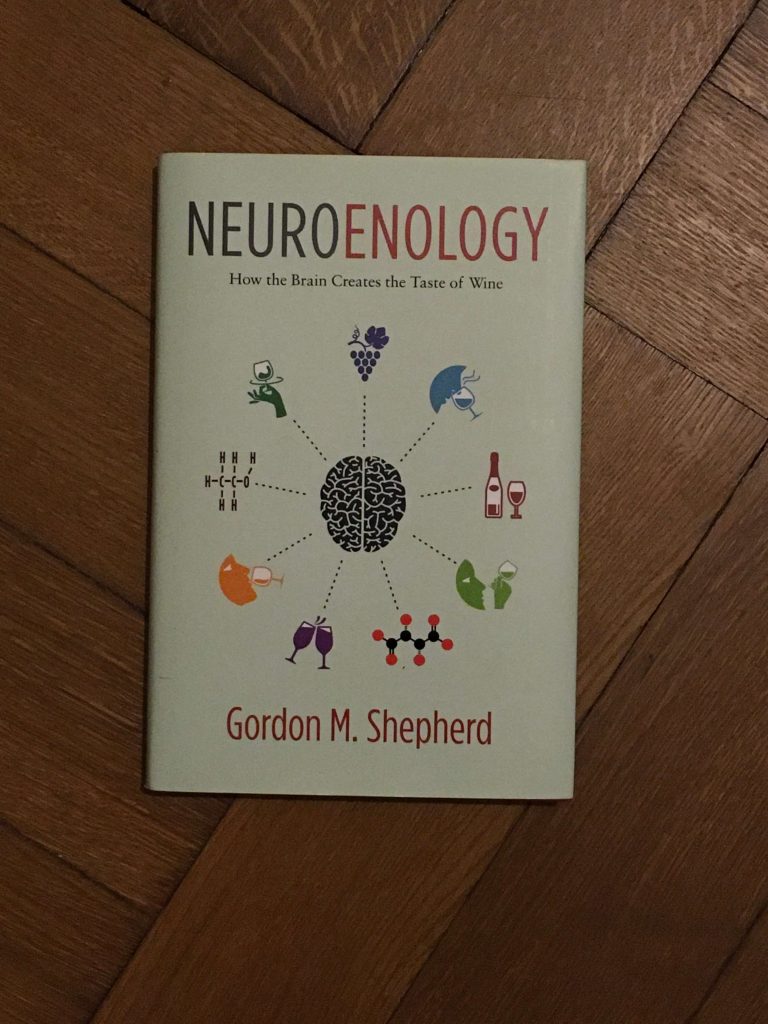 Neuroenology: How the Brain Creates the Taste of Wine
by Gordon Shepherd
—> Why? 
more demanding that the above mentioned book but precise and well informed. Finally some science to back up what other people take for charlatanism.
—> Summary from the editor:
In his new book, Gordon M. Shepherd expands on the startling discovery that the brain creates the taste of wine. This approach to understanding wine's sensory experience draws on findings in neuroscience, biomechanics, human physiology, and traditional enology. Shepherd shows, just as he did in Neurogastronomy: How the Brain Creates Flavor and Why It Matters, that creating the taste of wine engages more of the brain than does any other human behavior. He clearly illustrates the scientific underpinnings of this process, along the way enhancing our enjoyment of wine. Neuroenology is the first book on wine tasting by a neuroscientist. It begins with the movements of wine through the mouth and then consults recent research to explain the function of retronasal smell and its extraordinary power in creating wine taste. Shepherd comprehensively explains how the specific sensory pathways in the cerebral cortex create the memory of wine and how language is used to identify and imprint wine characteristics. Intended for a broad audience of readers-from amateur wine drinkers to sommeliers, from casual foodies to seasoned chefs-Neuroenology shows how the emotion of pleasure is the final judge of the wine experience. It includes practical tips for a scientifically informed wine tasting and closes with a delightful account of Shepherd's experience tasting classic Bordeaux vintages with French winemaker Jean-Claude Berrouet of the Chateau Petrus and Dominus Estate.
The Drinkable Globe: The Indispensable Guide to the Wide World of Booze
by Jeff Cioletti
—> Why?
Because it is always fantastic to discover new spirits!
—> Summary from the editor:
Join international beverage journalist and expert Jeff Cioletti as he explores the tradition, consumption, and production of alcohol on every continent. The Drinkable Globe circumnavigates the planet from the Land Down Under, to the Bluegrass state – and even to Antarctica – to uncover the boozy cultures and concoctions that make the world go 'round.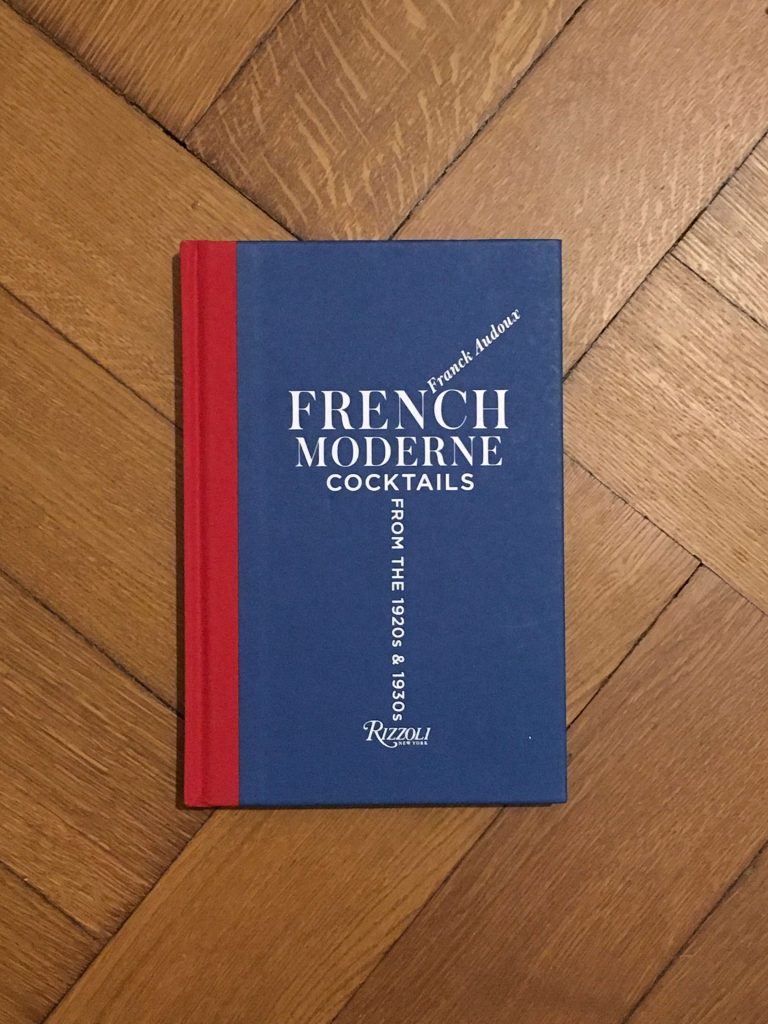 French Moderne: Cocktails from the Twenties and Thirties
by Franck Audoux
—> Why?
It's a cocktail book, yes but it is a very well informed one. Franck Audoux worked two years in his lab and the archive of Paris in the 20s and 30s. I learned so much and also how much we keep reinventing the wheel!
—> Summary from the editor:
Following Prohibition, Paris, much like London, became known for serving up original and innovative mixed drinks. Although cocktails were present in the late nineteenth century, it was the interwar period, and particularly les annees folles that transformed the culture of the cocktail consumption. This fertile time, both intellectually and artistically, was nourished by a growing influx of expatriates from across the Atlantic who made way for an age of experimentation and creation. The new ambassadors of cocktails made alcohols and aperitifs that were specifically French stars of the show. Alongside classic French Vermouth, locally produced spirits including Byrrh, Dubonnet, Suze, and Picon were mixed into distinctly unique cocktails.
With beautiful archival photographs, illustrations, and advertisements, as well as new photography, Franck Audoux, partner at Le Dauphin and Le Chateaubriand in Paris, brings life back to these forgotten French spirits and aperitifs, by giving them a modern twist. He provides recipes for more than forty classic French cocktails, from the Sazerac to the Highball, and provides contemporary tips and tricks that make them easy to re-create at home. Perfect for lovers of history and French culture, this book captures the spirit and culture of one of the richest periods in the City of Light and is a must-have for the aspiring and experienced home mixologist alike.