You've been missing discovering new distilleries? Your patience is rewarded today with a visit at Mampe Neue Heimat in Kreuzberg, Berlin. It is not any brand or any distillery but one of the oldest spirit brand connected to the city of Berlin. When Tom Inden Lohmar bought the brand in 2012/2013 it went back to life again.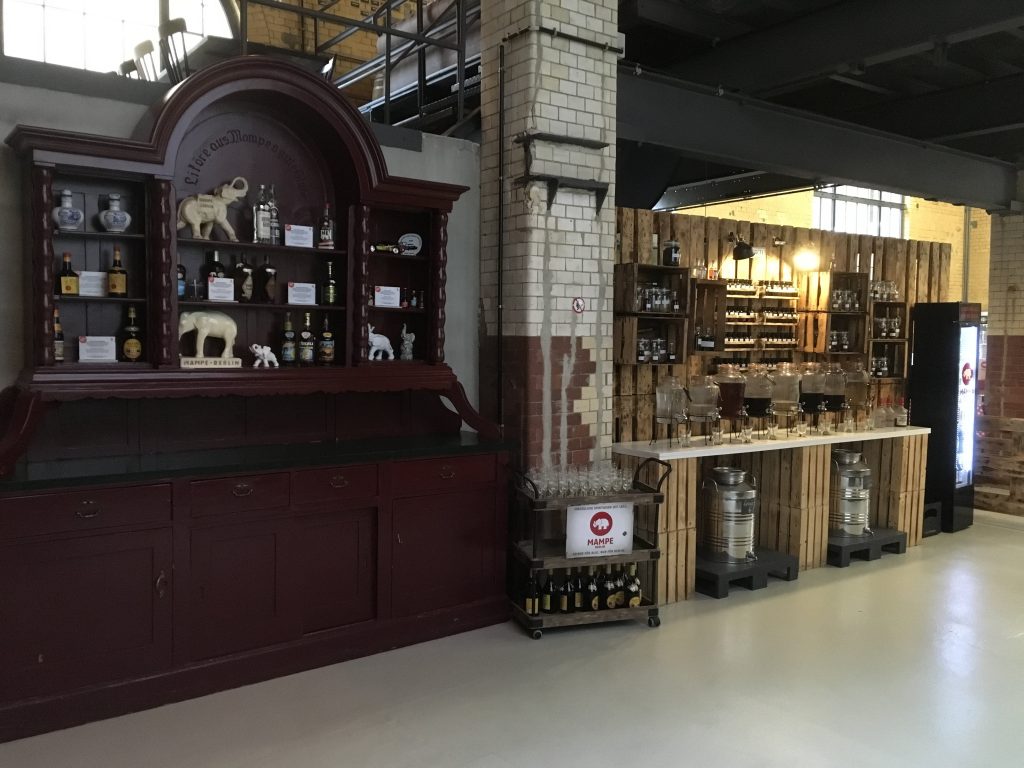 Mampe is a German spirits manufacturer whose origins date back to 1831 when Carl Mampe senior created the Bitter drops (Bittere Tropfen) as a medicine against the cholera.
Carl Mampe Senior passed on the recipe for making the Bitter drops to relatives Carl Mampe Junior and Ferdinand Johann Mampe. They each built their own factory for the production of Bitter drops: Ferdinand Johann Mampe in Stargard in 1835 and Carl Mampe Junior 17 years later in Köslin. Carl Mampe AG, founded in 1877 and headed by Walter Aleith, later moved to Berlin. Ferdinand Johann Mampe's company, on the other hand, produced in Stargard until the end of the Second World War and relocated production to Hamburg in 1945.
From 1890 to approx. 1980 the brand became very famous throughout Germany, even supported the Berlin soccer team Herta and had more than 70 types of liqueurs, brandies and other spirits available in 11.000 outlets (and even its own stores on the Kudam).
Despite the successful marketing, the company lost the connection to the growing international competition in the 1980's. After the family property was sold, production had to be temporarily stopped.
In 2012, the Berlin-based Thomas "Tom" Inden-Lohmar and Frank Zächel bought the brand rights from the Berentzen Group and have since manufactured and marketed the Mampe products themselves.
Mampe is now produced in a magical and beautiful manufacture in Kreuzberg, Berlin.
Halb and Halb as well as the Bitteren Tropfen are the two most known Mampe products. When the today's owner bought the brand he could go to PSM and have the recipes there, where they were kept since 1831, yes, you read well, the recipes were recorded and saved all that time!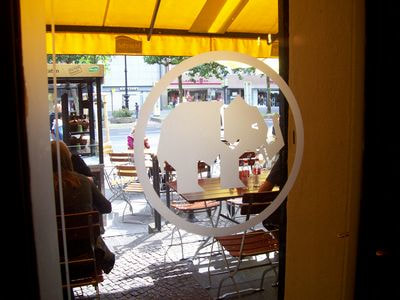 Mampe used to be sold everywhere and also had its own "stube" (small bar), considered as outside of home living room for many Berliners. Of course back then, having those little bars was a good way to show 70 different products. It was a bar and a vitrine, at least before the war. After world war II, the offer of Mampe got reduced to Korn, Vodka, Gin. Most of the liqueurs disappeared.
Before WWII, Mampe was even internationally distributed, in 56 different countries, and especially well distributed in the US. The current owner still receive orders that have been placed by some pub since before the war!