2020 is almost over. We are at the dawn of 2021. The ideal time to imagine a new year and anticipate (this is the other activities of Spiritsfully, as you can find out here and there) And we'll meet again in a year's time to check it out? Let's go!
THE NO-LOW CATEGORY WILL CONTINUE TO DEVELOP
Non alcoholic drinks are every week more and more a thing. Many people have stopped drinking during their lockdowns. These consumers are looking for alternatives and many producers are launching new products. We are a long way from the time when they were counted on the fingers of one hand with Seedlip at the center. Since 2016, it's more than 500 brands worldwide from unique drinks to gin imitation or mood enhancers beverages (see below). Here at Spiritsfully we believe these new drinks, although they have nothing to do with alcohol, although they are often far away from the requirements of the craft drinks that we are advocating here, have something to say in the world of spirits. First they are inspired by it and aim to do so (ie something to say), but above all I believe that they will contribute to broadening the range of possible tastes (this is why you will find many articles on this subject in this platform).
Some even add that the non-alc will develop and cross the health 2.0 movement.
NEW SPIRITS WILL BE FULL OF FANTASTIC, MOOD ENHANCING, BODY IMPROVING NUTRIENTS.
Another trend that is developing: the so called healthy drinks. Whether alcoholic or not, these drinks are full of ingredients that are supposed to do us good. We see the development of alcohols whose ingredients, herbs and spices, etc. in concentrated version are supposed to take care of us from the inside. Finally, we almost come back to the origin of spirits, which were to find in pharmacies.
Another sub-trend in the same category: mood enhancers. As the Future Laboratory's Food & Drinks 2021 reports, quoting the Three Spirit founder 'Flavour is just one, which is why we believe the future of non-alcoholic drinks is functional.' Three Spirit's Nightcap aims to strike such a balance, blending ingredients with layered tastes and effects. 'The Nightcap is for the end of the day, the end of a night out or before bed, when you want something to sip and savour that helps you unwind,' says Mercer. 'We use ingredients such as valerian, lemon balm and hops, which are all known for their calming and relaxing properties.'
Other drinks will surf the interest of the association with CBD, THC and other mushrooms (depending on local regulations).
CONVENIENCE IS HERE TO STAY AS WELL AS LOCAL DRINKING IN ALL KIND OF (NOT ALWAYS SUSTAINABLE) PACKAGINGS
2020 and the famous pandemic that will define this year forever has seen the development of practical take-away drinks, RTD (ready to drink), in bottles, plastic or cans. It's safe and convenient. And everything that is convenient, no matter what even environmentalists say, often comes first. Convenience also means home deliveries, take-away formats. Now that everyone has gotten used to being able to get their supplies easily in this way, it will be difficult to go back. And it also seems that, despite the desire to consume falcon sustainably, practicality will be favoured over sustainability. However, a brand capable of offering the same ease of use while at the same time being in touch with environmental protection will be able to win on all fronts.
DRINK LOCAL WILL BE MORE APPRECIATED
Small craft distilleries have suffered in 2021. But consumers have also noticed (especially in the US and Europe) that they are part of their everyday landscapes. They are the ones who have sometimes changed their production lines to produce hydro-alcoholic gels. They are the one who delivered, were always open for pick up or delivery even though their tap room were closed (which is something more common in the US than in Europe). And I believe that at the end of this pandemic, these are the types of products that consumers will want to find again.
Home bartending became a thing in 2020 (some even bought bar for their garden via Instagram) and it will probably stay. Local and small producers will be a must on those home bar carts. Speaking of bartending now…
BARTENDERS AND BARS WILL GO SPIRITS FORWARD
This is an idea developed by the online magazine VinePair. They write:
"Profitability will be the name of the game for all bars and restaurants getting back on their feet. With the country likely still in recession and lingering trepidation among some portion of the population, high margins will be particularly important for on-premise operators. This could translate to working with fewer staff members and pairing down elaborate beverage programs. For cocktail bars, the days of lengthy menus and labor-intensive proprietary ingredients are likely on ice for the time being. Instead, bars can turn to spirit-forward classics, which offer bang for the buck for all concerned parties."
And I'm following them in this idea. Specially because I do not think it goes against the rise of home bartending. On the contrary.
A QUESTION:
Will pistachio be the new thing?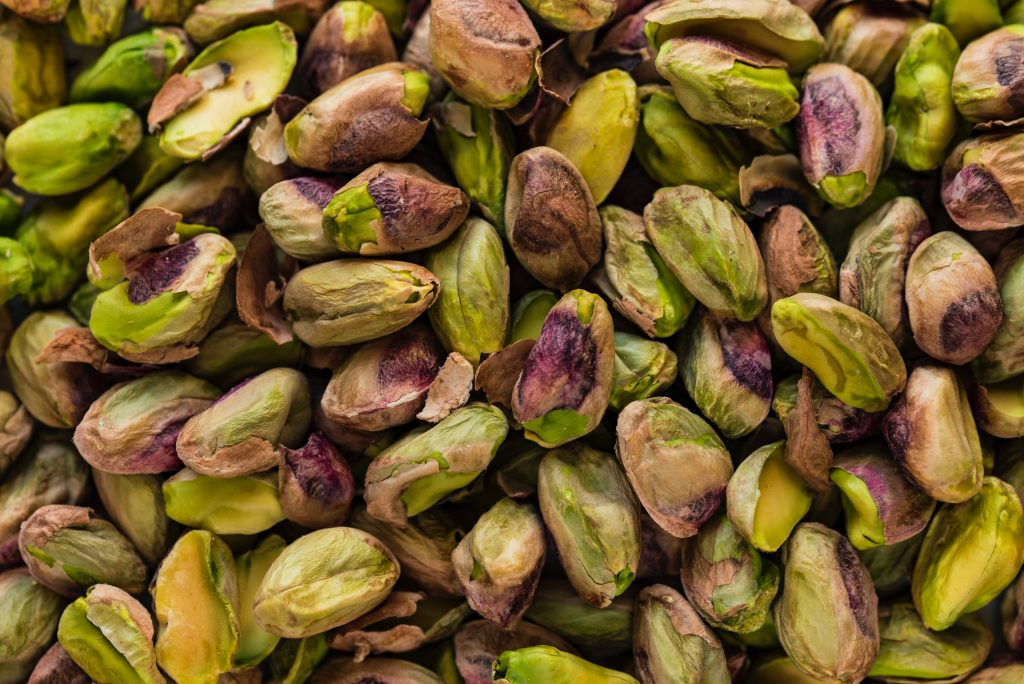 A WISH: NEW RUM
Oops, I almost forgot. Another trend, not a trend that I think I will see in 2021, but a trend that I wish for: the rebirth of rum. I want to see rum everywhere, simple or complex, very, low or non-alcoholic, but most of all I want the industry to make this category simple, accessible and transparent.
BONUS
More links on the subject:
in Forbes: https://www.forbes.com/sites/servicenow/2020/12/22/rise-of-the-hybrid-workplace/?
In Smart Brief: https://www.smartbrief.com/original/2020/12/5-alcoholic-beverage-trends-know-2021
in Beverage Daily : https://www.beveragedaily.com/Article/2020/11/16/Five-beverage-trends-for-2021-Imbibe-s-predictions
In VinePair: https://vinepair.com/articles/top-drinks-trends-2021/
In Wine Enthusiast: https://www.winemag.com/2020/12/17/drink-trends-bars-2021/
In Mooshine University: https://moonshineuniversity.com/2021-spirits-trends/